The Impact of the COVID-19 Pandemic On Media and Technology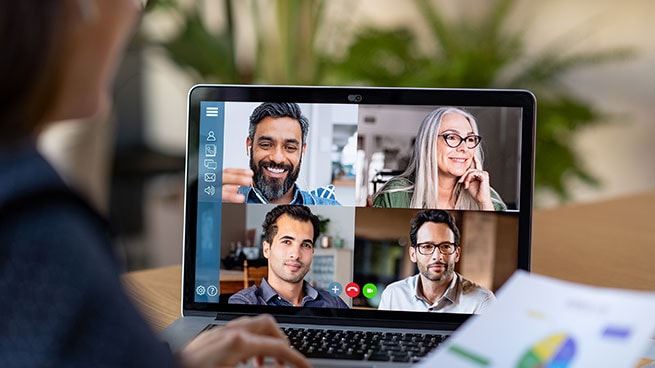 It's clear that the coronavirus has influenced the economy and public health in the United Kingdom. However, it's easy to overlook the impact it's hard on other sectors, like technology, media, and the digital realm.
The Adoption of Smart Home Technology
Research has found that there was notable growth in smart home technology from the second half of 2017 to the first half of 2020. During this window, technology adoption more than doubled. Currently, 34% of UK households use smart technology, which is approximately 9.5 million homes.
What about specific devices? In the first half 2018, just 10% of households throughout the UK had a smart speaker. By the first half of 2020, that has increased to 27%. During that period, smart security adoption increase from 3% of households to 6%. Adoption of smart lighting increased from 4% to 7%. By the first half of 2020, 6% of homes had smart appliances.
A General Decrease in Internet Performance
Internet is crucial to connected households. According to data, 87% of households in the UK had a home broadband connection. The same percentage of households had a mobile internet connection. 63% of households had a landline, which some internet service providers require for broadband.
36% of people surveyed reported that they had encountered issues with buffering. 33% said download speeds had decreased since lockdown. 26% said that their internet connection had generally become worse since lockdown began.
Lockdown and Subscription Services
The pandemic also had an influence on various subscription services.
As of April, 47% of households had a subscription to a video streaming service. 53% had a pay TV subscription, 48% had a subscription for music or audio, and 15% had a subscription for an online gaming service, such as Xbox Live or PlayStation Plus. 12% had a sports channel subscription, and 11% had some sort of news media subscription.
As of July, average subscriptions had decreased slightly from April. This was largely because of people in the 18 to 34 demographic. Subscription averages for those under 35 decreased to 2.35, which brought the average down to 2.11.
The gaming industry also thrived during this period. In April, 36% claimed they had purchased new games, and an increased 39% gave that same answer later on in July.
Increased Interest in Movies, Television, and the News
Research indicates that media consumption was on the rise during lockdown, and this increase was seen across numerous formats. This might be expected, considering that people were spending more time at home. Consumers are working hard to stay informed. 54% of consumers surveyed in April said that they had viewed the news more frequently. 20% said they had spent more time viewing documentaries. 9% had spent more time watching educational programmes, while 8% had watched more science programmes. In July, people were less interested in the news. Only 41% said that they had increased the amount of time they spent watching the news.
For information on animated video production services are also on the rise as we move into 2021.
Even though there were more viewing the news, trust in the news decreased. During lockdown, 46% of consumers in the UK said they didn't believe they could rely on the news, an increase from 35% in previous surveys. 55% stated that news coverage was overly negative, while 72% claimed that they were "fed up" with the news.
When it comes to entertainment, 37% of those surveyed in April stated that they'd viewed more films, while 22% had viewed more dramas. 13% surveyed stated that they had viewed more comedies, while 7% spent more time viewing children's programming. Lockdown was a difficult time for many households, and it's easy to understand why some turned to lighter entertainment during this time.